Back to Newsroom
ServiceMaster Restore® everyday heroes: Michael Mack and Alyson Horton
Meet ServiceMaster Restore® everyday heroes: Michael Mack and Alyson Horton– owners and operators of ServiceMaster of Seattle. Backed by more than 30 years of business ownership, Michael knows what it takes to be an effective leader, which is why he knows Alyson will continue to thrive. In their fifth year of a 10-year plan, Michael is confident his smart, driven, and talented daughter will continue to carry on the business's legacy.
In honor of Father's Day, Michael shares what it's like to own and operate a business alongside his daughter and the lessons he has worked to provide her along the way.
Michael Mack – Father & Owner of ServiceMaster of Seattle
What is it like to build a business with your daughter?
It is a joy to see her grow and become the leader of our company. As a parent you can see all your hard work raising her pay off.
Why did you decide to build a company alongside your daughter?
Alyson is talented, smart, and driven. I wanted someone to continue our legacy. We have more than 140 families we help provide for every day, and we take that responsibility seriously. Business ownership is an incredible opportunity to impact people for the better.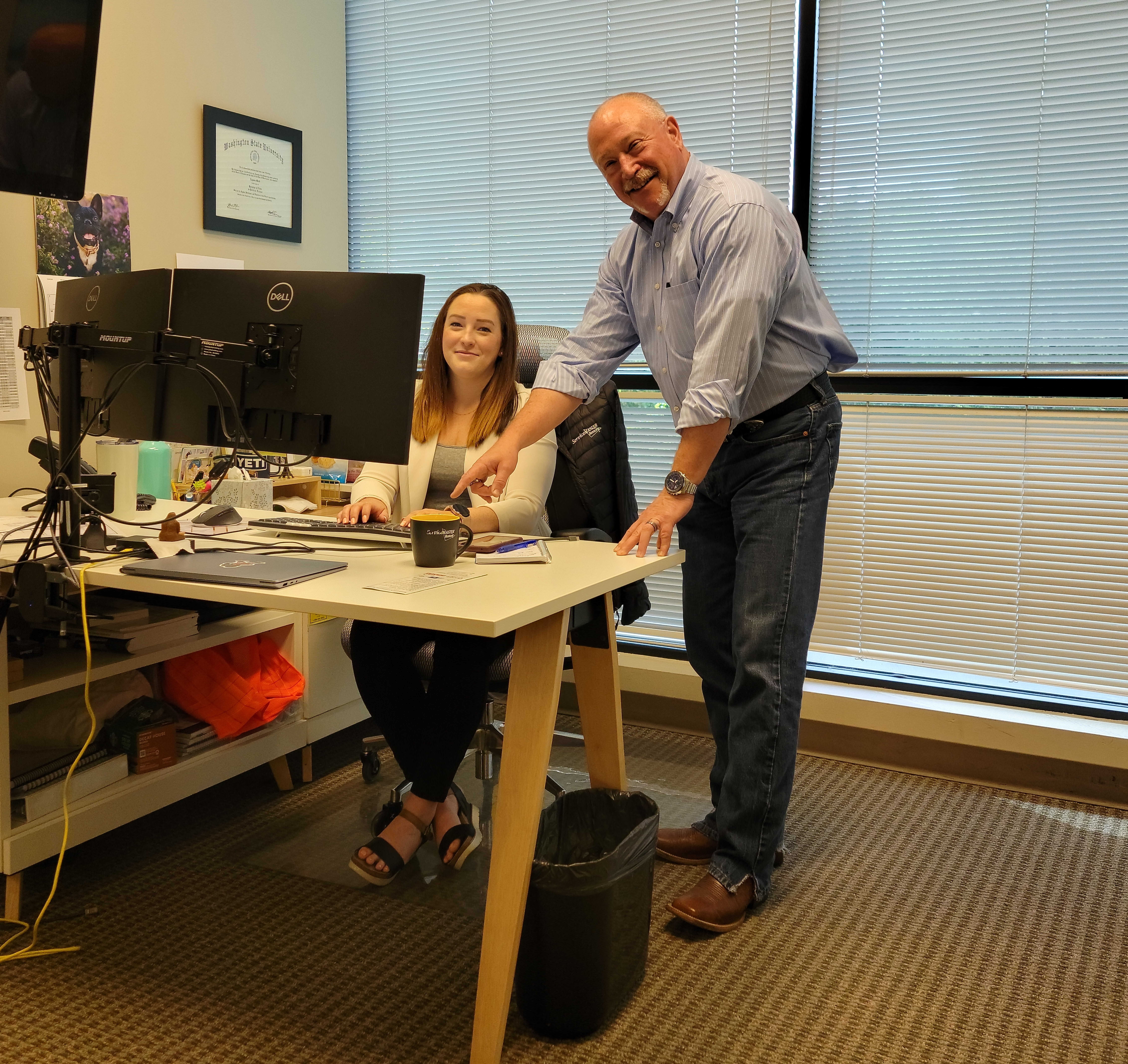 How has being a dad given you the skills to run your own business?
Working with employees is just like being a good parent; you set expectations and you hold them to them. When they miss the mark there are outcomes; you must be consistent. We are not the employees' friends or our children's friends. We are their employer or father.
What does it mean to you to be a multi-generational business owner?
It is both exciting and rewarding. Alyson and I are similar in a lot of ways; however, she is more compassionate, which allows her to connect on a different level. We are in year five of a 10-year plan and most of the staff have begun to go to her for answers. In Alyson's first five years I have never disagreed with one decision; that is rare. But, like I said, she is smart and driven.
What legacy are you hoping to leave behind for your daughter/future generations?
Live our corporate objectives
"Honor God in all we do" (Do the right thing.)
Help people develop; care for your fellow human being
Pursue excellence; never settle, always look for a better way
Grow profitability; profit is the life blood of your business, never be bashful about your success but always use the right measurements for success
What about ServiceMaster Restore® made it the right company for you and your career?
ServiceMaster Brands' corporate objectives and the ability to stand on the shoulders of giants made it the right company for us. We learned everything we are now from a franchisee who went before us. I taught both of my daughters that it is important to pay it forward. Money and fame are not important; what is important is what they say about you at your funeral.