The Hero of the Year award recognizes a team member in a front-line or middle management position who embodies a strong commitment to service and who is considered a true role model among their teams.
Meet ServiceMaster Clean®'s 2022 Hero of the Year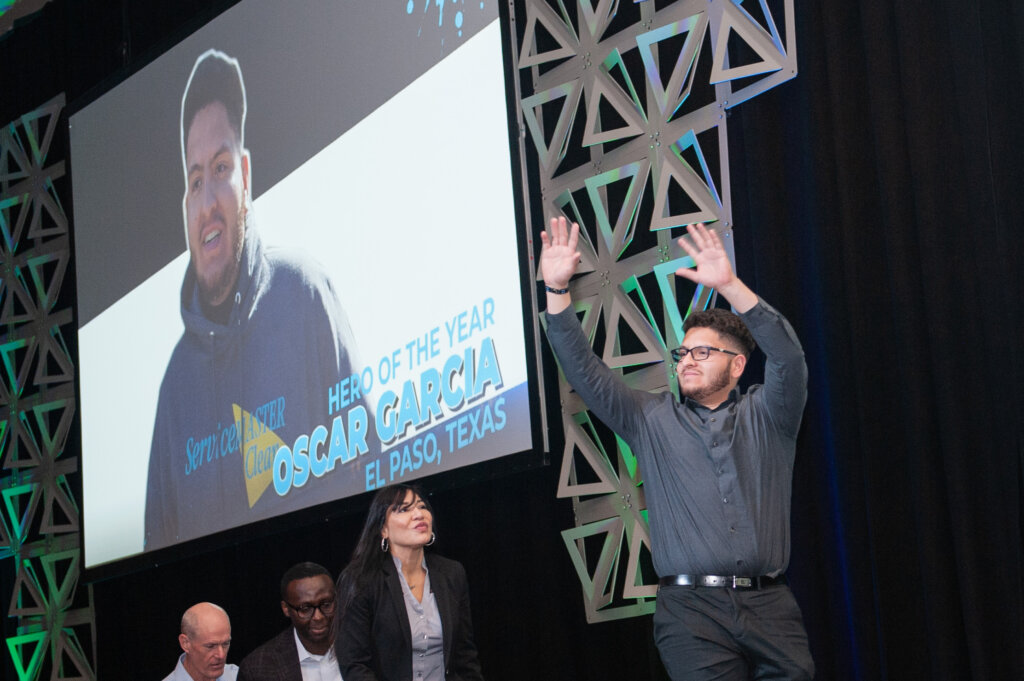 Oscar Garcia delivers exceptional customer service to his clients and assists his crew members. Their customers say he is friendly, easy going, focused on his work and takes pride in the cleanliness of the facilities. During a time when his home franchise – ServiceMaster Commercial Cleaning By Legacy – was short staffed, he worked over 100 hours every two weeks just to make sure their clients were taken care of, and he never complained. Oscar was born deaf but has not let this disability hold him back from applying his full potential. He has taken additional training as a floor tech in addition to his daily janitorial work in order to continue to build his skill set. Heidi, Oscar's franchise owner, and many of his clients have been happy to learn a bit of sign language to help show Oscar that he's appreciated every day.
Congratulations on being ServiceMaster Clean®'s Hero of the Year, Oscar!
Check out this video to learn more on why Oscar is our ServiceMaster Clean® Hero of the Year!